Looking after your work place for peace of mind and Covid 19 security
In addition to our Covid 19 Deep Clean Service we know that our clients want day to day peace of mind that their work space is being cleaned to the highest possible standard and the safety and wellbeing of our customers is our top priority. We are constantly monitoring government guidelines and as such we have introduced some new protocols to ensure the highest possible standards with our services.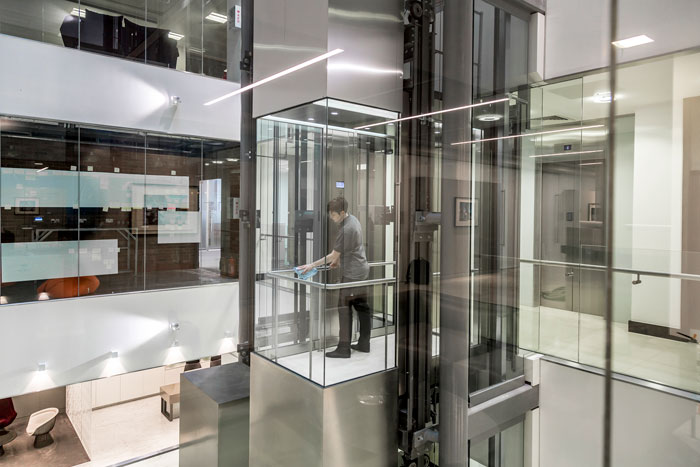 This is our three step approach which is our Our Standard
1. Initial Appraisal
We aim to cultivate an environment of partnership with our clients. It is important that clear procedures are in place to encourage social distancing and we can help guide you through best practices if you don't already have this in place.
We will work with you to identify the requirements for your business.
We will assess your workplace paying particular attention to the high touch areas and movements necessary around the premises.
We will work with you if not all your staff are returned to work and put a plan in place based on when individuals will return to work.
2. Our Cleaning Approach
If employees have not yet returned to work, we can provide a one off deep clean and disinfection service to ensure your workspace is safe and to prevent and control infection.
We have our own, in house, deep clean and disinfection cleaning department so we are not outsourcing any of this vital work. This means you know you have the reassurance that we can handle any problem on an ongoing basis and don't need to engage another company if the worst happens and an employee becomes infected with Covid 19. We have clear guidelines for infection control that you can read for your own reassurance here.
We have upgraded our cleaning products to use a single antiviral product disinfectant cleaner Byrotrol. It not only removes stains and neutralizes odors, but kills the associated germs and works between cleans to help maintain public health and safety without damaging expensive capital equipment.
We have trained employees who are Rospa qualified in infection control, so you have the peace of mind knowing that we have every eventuality covered.
We continue to liaise and work with our clients to ensure that we follow a harmonious approach.
We empower our cleaning operatives to ensure that they can evaluate the building use and make minor adjustments to the cleaning program if required.
All our staff have enhanced PPE in line with government recommendations to ensure the safety of all.
We have a regular daily cleaning schedule that takes into account increased frequency of high contact and high risk areas.
We can flex up to offer an enhanced cleaning schedule if there is evidence that someone who is symptomatic has been on the premises.
3. Ensure premises are COVID secure for all users
We carefully monitor our workforce and they use our online system 3WS portal to track their day which ensures full transparency for us as managers and for you as a client. You know when and where your premises has been cleaned at all times.
We keep up to speed with all government guidelines so that you don't have to. You can be assured that we will constantly update our protocols where necessary to ensure your safety and well being and that of your workforce.
We are constantly updating our teams training and compliance to ensure they are in line with health and safety guidelines even as they are updated.
We monitor cleaning compliance with increased inspections and cleaning audits so you can be sure you are getting the best possible service.